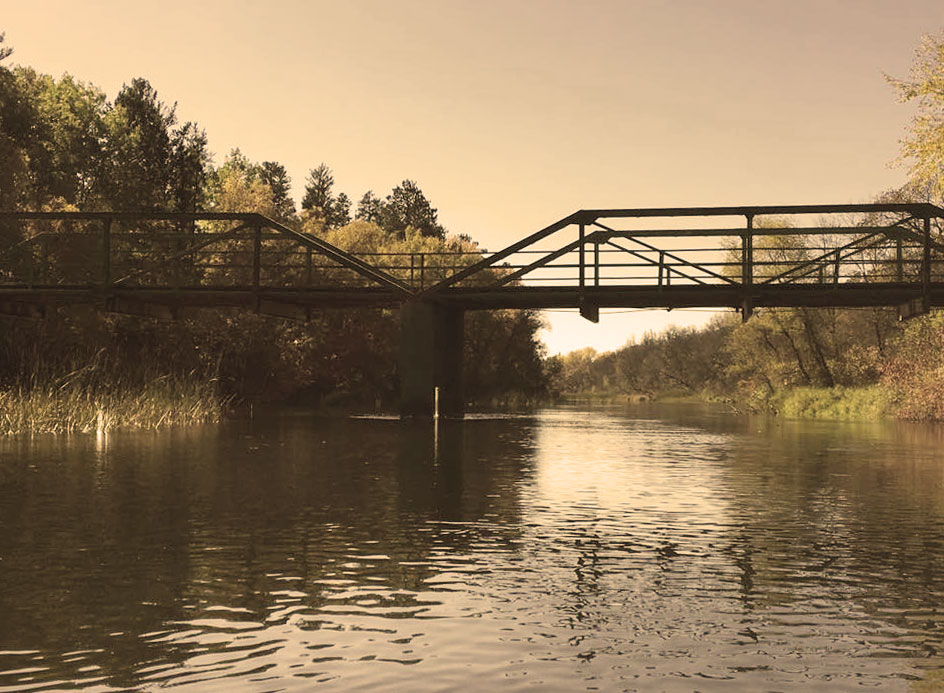 History of the Crow Wing River
The Dakota (Sioux) and the Ojibway (Chippewa) Indians were the first settlers of the Crow Wing River Territory.  The two tribes, both hunters, fought over the land known as "The Hunter's Paradise", later called "Huntersville" by the white settlers.
Chippewa Indians gave the river its name.  They called it Kagiwegwon, which means "Raven's Wing".  Opposite McGivem Park was a gathering ground of several Indian tribes.  Near the high banks south of Oylen is an area used for Indian gatherings and ceremonies.  Here sacrificial animals were killed honoring the Indian deities.
Boat landings used by the Hudson Bay Company can be found along the river.  The ox carts brought supplies to the river and picked up the furs of the voyageurs and Indian trappers.  Traces of the ox cart trail are still clearly visible.  The Crow Wing River and adjacent areas are steeped with Minnesota history, with abandoned places like Cottingham Park and Little Round Hill and Shell City Settlements predating many of the existing towns of the area.  The old settlers tell that huge logs were branded and then floated downstream to the mill.  Logs that sunk or were wedged into the bank or stream bed still remain as a reminder of those times.  These logs were called "dead heads".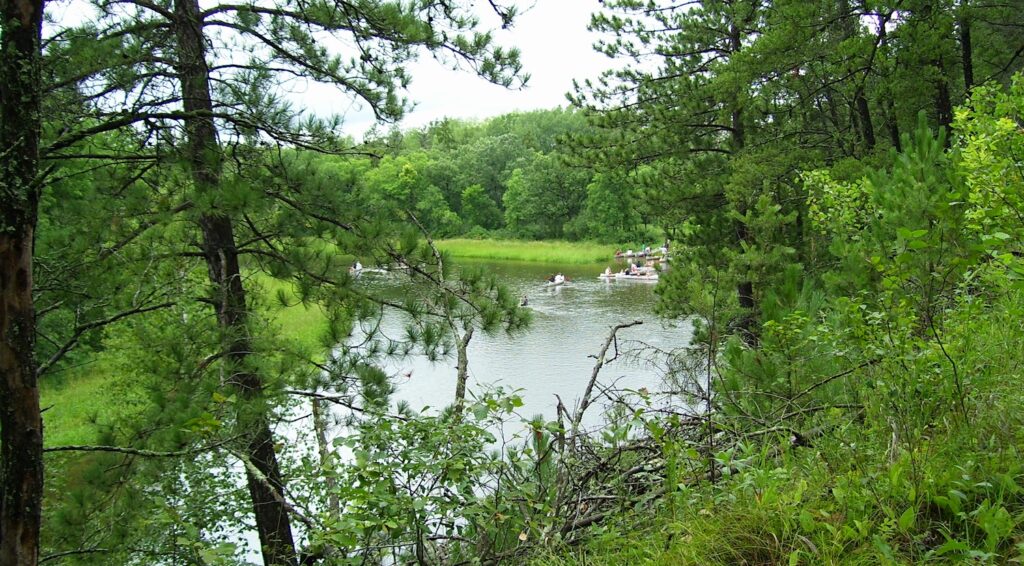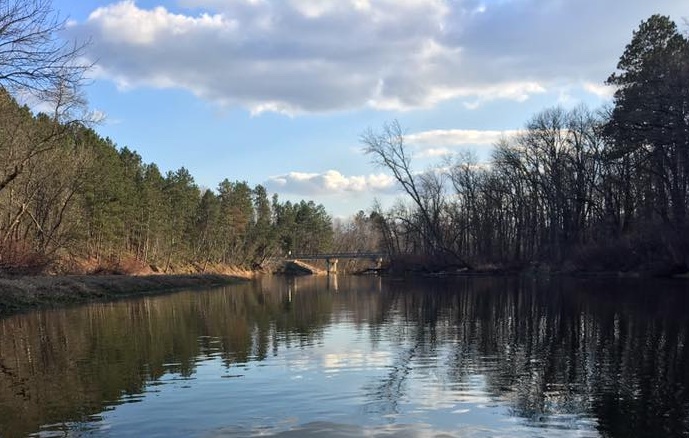 The river is remarkably clear, with sandy beaches and excellent swimming areas.  The intermittent rapids are exciting but not dangerous.  A variety of fish including walleye, northern pike and bass inhabit the deep cool holes and are a real test of your fishing skill.
This watery highway is an excellent family canoeing river, as well as a choice river for group trips never to be forgotten, and a favorite of church, college, 4-H and Scout groups.